Since 2011 OnzeCoach is the partner in coaching for people oriented organisations. Since 2021 OnzeCoach is part of the Prevermo Groep. We help organizations and their employees to get and stay in flow. We are curious about the organization's desired development and what this requires from their employees. Using a broad and diverse range of coaches and collective programmes, we help employees to gain and maintain personal strength.
Development of people and organizations is the key to success in a world that is constantly changing.
Coaches help people find their place within the dynamics of change. By investing more attention to coaching and deploying it structurally, organizations and employees are able to respond much better to the challenges they face.
Sustainable impact
We go for sustainable impact. Long-term relationships with our partners form the basis for this. Most of our clients joined in the early days and never left. By simply doing our work (access to the best coaches and offering streamlined processes) very good we were able to realize this. We are very proud of our 9+ rating from our coaches and our 8,5 rating from our partners.
Bring your organisation to the next level?
Contact Veron Janssen and ask for the possibilities.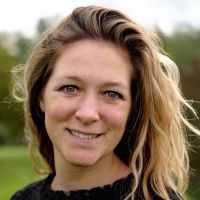 Self-confidence is the basis of a happy life, whether it is private or at work. If you have insufficient confidence in your own abilities, well functioning is not easy. Together with your coach, you will investigate...
read more