As an employee of an ambitious organization, you face many demands. Coaching can give you just that little push in the right direction in your development. A coach gets you thinking about where your ideals, ambitions and strengths lie. She makes sure that you continue to develop your skills in time, so that you can respond to the challenges you face in your work. By using OnzeCoach, your organization gives you the attention you deserve to grow, as an employee and as an individual.
Access to the best coaches in the Netherlands through your employer
Select your own coach (based on search criteria) and book via our portal
Brief and powerful coaching programmes starting from three consultations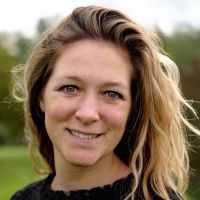 Want to know if your employer is partner of OnzeCoach?
Contact Veron Janssen
Check if your employer already works with OnzeCoach and how you can register. Log in to your personal account, add your searchcriteria and start searching for the best coachmatch in our convenient portal. If you want, you can ask for a brief intake before selecting a coach. Book your sessions live in the agenda of the coach. We also start with 4 sessions. If needed, the number of sessions can be extended. 
In our portal you answer a couple of questions about yourself. This makes you start thinking about the coachsessions and what you want to achieve with it. After the first session the coach determines – together with you – what the next sessions will look like. Our coaches are super experienced and determine which tests or methodes they will use to help you best. Eveything is tailormade and will be registered in your personal account.
After finishing the four (or more) sessions you will receive an advise from the coach that you can use in your daily work and life. We also offer the Monthly Check-Up. After finishing your sessions can have a regular update with your coach; am I still on the right track? Do I manage to use my learnings in my daily work and life? We would like to measure the effect of our coachingsessions, so we will ask you for evaluations. 
A selection of our products
OnzeCoach offers over thirty coaching themes for almost any coaching requirement. In some cases, however, it is better for an employee to follow a combined programme or something that closely resembles coaching and helps enormously in discovering career opportunities. That's why we offer other products alongside our standard coaching, to provide the best solution for everyone.
Self-confidence is the basis of a happy life, whether it is private or at work. If you have insufficient confidence in your own abilities, well functioning is not easy. Together with your coach, you will investigate...
read more
"Our employees now have the tools to shape their development, and that motivates ownership and focus on results."​
Manon de Wit, Ahold